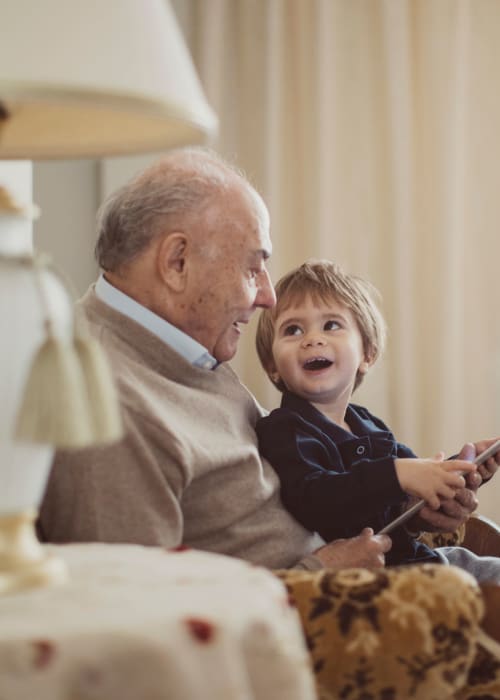 —


KNOWLEDGE AND CARE, PASSED DOWN GENERATIONS

Give your little ones the gift of intergenerational enrichment at The Pillars Child Care, where growth and play coexist like the PB&J your kids ask for all the time. Our award-winning, innovative educational program for infants aged six weeks to preschoolers of five years is memorable and fulfilling for all parties involved. With plenty of social experiences in our shared-site program, children can learn socialization and cultural awareness from a team of childcare professionals and seniors who are still young at heart.
—


INTERGENERATIONAL PROGRAMMING AT THE PILLARS

Reading, stroller rides, gentle rocking for infants – our intergenerational programming covers all of the "musts" of traditional childcare, with added developmental advantages from engaging with people of all ages and backgrounds. Interested but not quite ready to sign up? Enroll in our Pen Pal Program for starters, and contact us when you'd like to come in for a tour.