Life As It Should Be. You Belong Here.
—


MORE THAN JUST SENIOR LIVING

Nestled into the woods along the Mississippi River, The Pillars of Grand Rapids is anything but your typical senior living experience. Here, individuals of all backgrounds convene to learn, grow, and play in this resort-like senior living community in Grand Rapids, Minnesota. Our forest oasis takes a different approach to senior living, where residents are surrounded by a community that supports an active, independent lifestyle. Enjoy movies in the theater, a game of pickleball with the grandkids, or dinner with friends on the patio. Age in place at The Pillars of Grand Rapids, where care meets you every step of the way as you remain comfortable in your apartment home.

At The Pillars, we provide experienced staff, excellent care, private apartments, and an abundance of amenities. Become a part of something bigger: Explore options for Independent Living, Assisted Living, Memory Care, and Stay by Day services.
What do you need to live your best life? We offer Independent Living, Assisted Living, Memory Care, and Stay by Day apartment homes with varying levels of support. We're all about making it easy, delivering top-notch services to create a maintenance-free lifestyle that leaves more time to simply be you. Between our myriad of amenities and an abundant array of things to do in our destination community, no two days look quite the same here.
Our warm and welcoming community elevates your life with an extra layer of support so that you can age in place. While honoring your independence and respecting your privacy, our highly trained team of caregivers is here to help when you need it. Choose the maintenance-free lifestyle and get the care you need at The Pillars of Grand Rapids.
Our empathetic, personalized care approach at The Pillars of Grand Rapids is what makes all the difference. With round-the-clock care and support, special programming, and a tailored variety of engagement, events, and education, your loved one will feel right at home alongside a kind, nurturing team of staff members.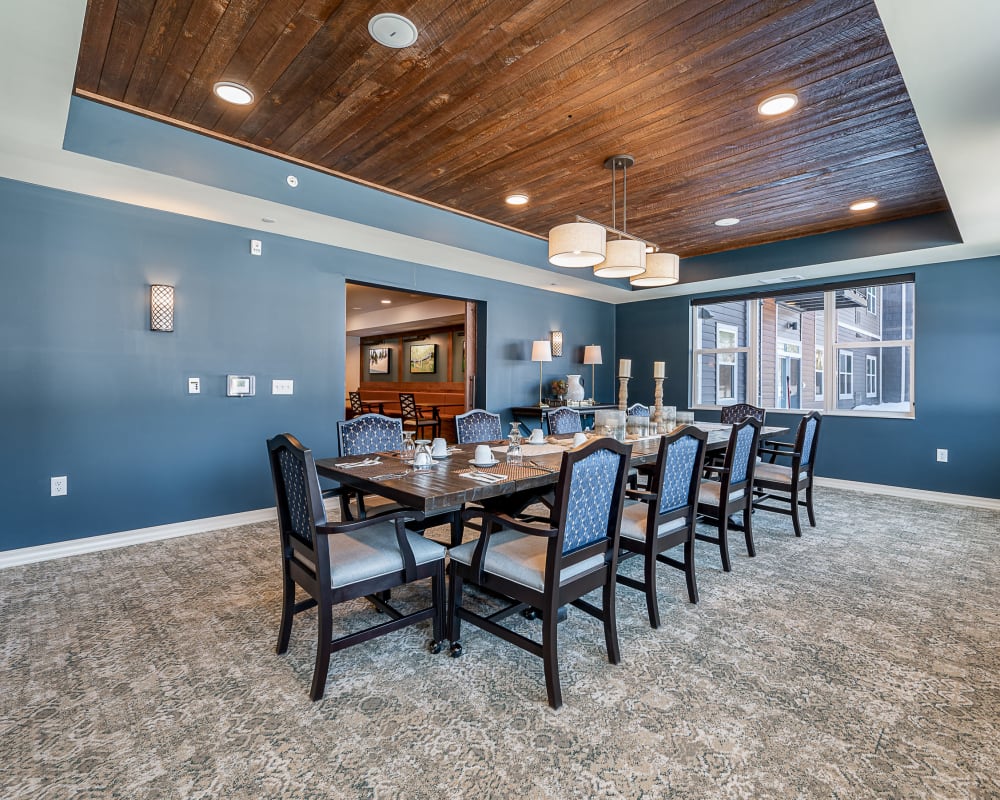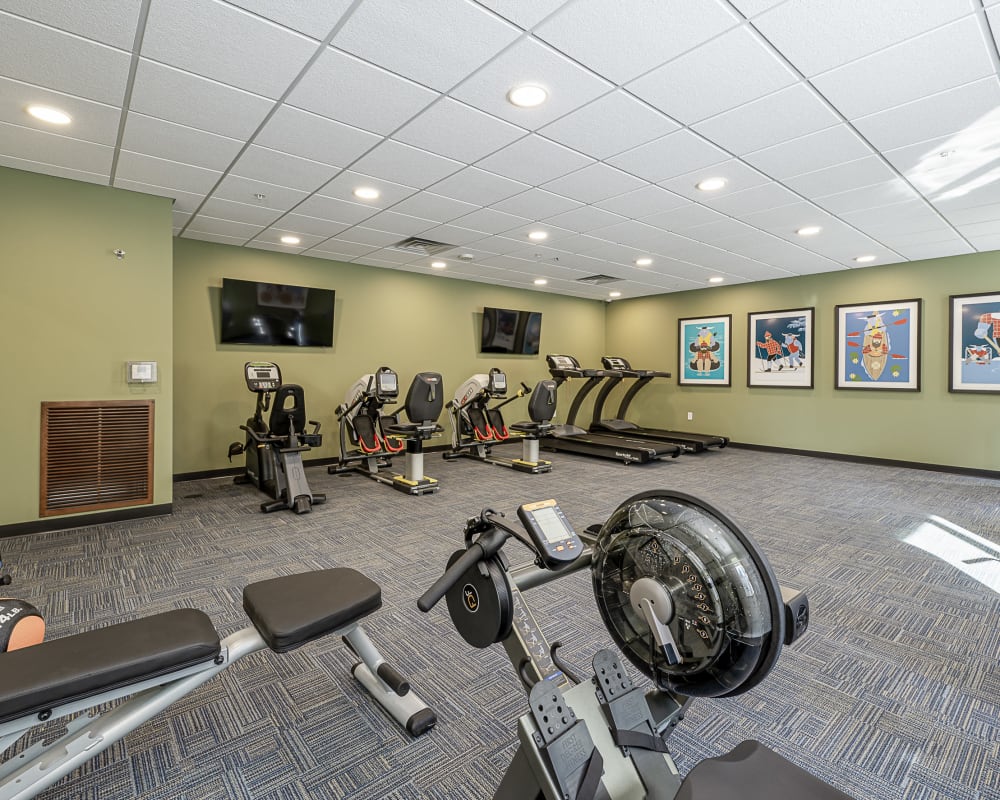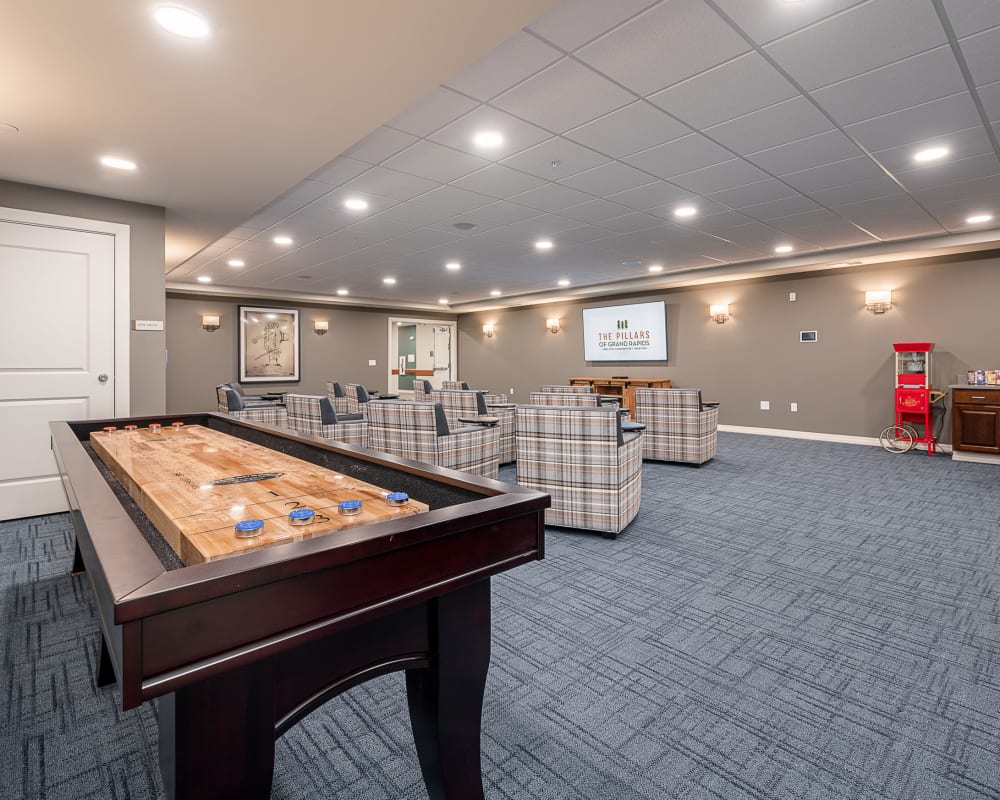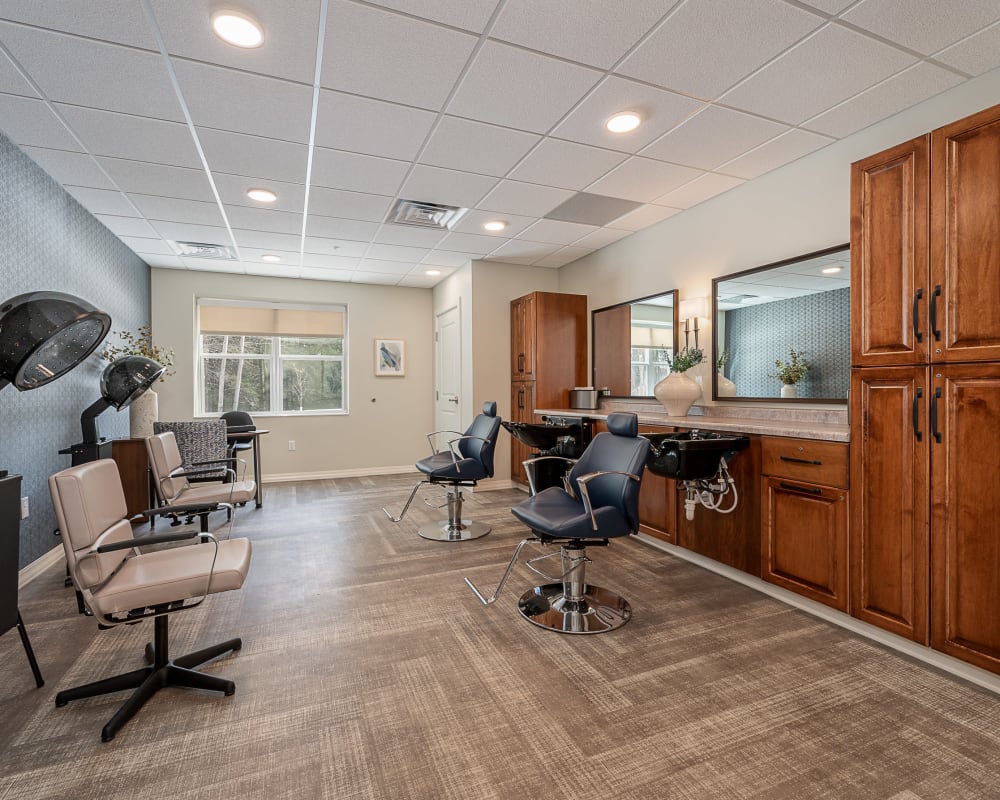 —


AMENITIES DESIGNED FOR DELIGHT

Say goodbye to stereotypes, and scrap any preconceived notions you might have about senior living. The amenities at our Grand Rapids senior living community were thoughtfully imagined and designed to engage residents with a wide range of interests. During the summers, get out for some exploration along the trails, hit the links at Pokegama Golf Course, or enjoy coffee on our screened-in porch. In the winter months, we invite you to curl up in our theater for movie night or warm up in our steamy sauna! Residing at The Pillars of Grand Rapids gives you endless freedom day in and day out.
—


YOU'LL BE IN GOOD COMPANY

With more freedom and flexibility alongside a compassionate team of caregivers, our senior living community offers the perfect mix of care, services, events, and engagement to promote a fulfilling lifestyle. The Pillars of Grand Rapids residents are surrounded by a full blend of nourishing, exciting, and engaging programs to keep life interesting in Grand Rapids. Whether you're laughing with new friends in the dining room or treating yourself to a new look at the salon, our programs bring you an opportunity to age well in place.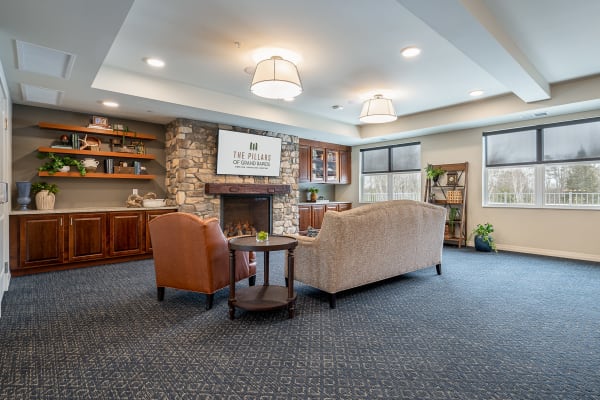 —


WHAT OUR COMMUNITY IS SAYING